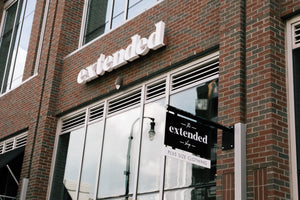 THE EXTENDED SHOP IS A THOUGHTFULLY CURATED PLUS-SIZE BOUTIQUE BASED IN NASHVILLE, TENNESSEE.
The Extended Shop was born from a desire for all people to be able to go into a store and find clothes that fit their body. But more than that, The Extended Shop was created to welcome plus-size bodies into a shopping experience that so often excludes them.
You belong here – in your body, in your size.